There is no other wisest investment than an investment in health. Realizing the need of a medical camp to address health issues of people of Koshidekha and Jaretar, NJSI collaborated with Navjyoti Center to conduct medical camp in each place. Along with NJSI and Navajyoti team, a team of therapist from Hong Kong of 8 also joined the health camp and conducted checkup and seminar on Reflexology.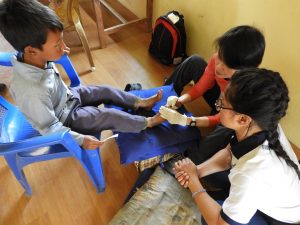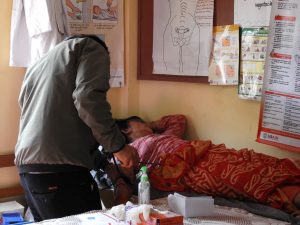 On 5th of March, Health camp was conducted at Koshidekha, Kavre and on 10th Reflexology seminar was conducted at the same place. On the next day, students and teachers of Bhagwati School, Kharelthok, Kavre received information and free checkup by reflexologist. On 12th March, all three teams gathered and conducted health camp where general checkup, distribution of medicines and seminar was done.   The first camp benefitted  423 people, 60 joined in the seminar on the second day. 58 participants attended the seminar in Bhagwati School and a total 356 people got successfully examined in the medical camp at Jaretar.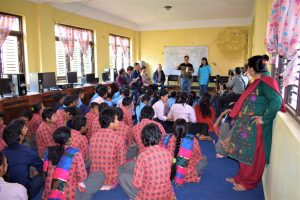 The medical camps treated people who had mostly invited problems in their body as a result of excessive narcotic and alcohol addiction. Most of the patients also complained about irritation in their eyes as well as their skin, which might be the result of their lifestyle and the weather. Elderly people had a relatively high ratio in both the camps who complained about the inevitable problems of ageing.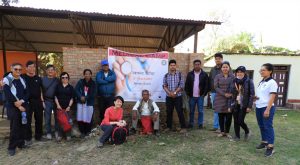 The beneficiaries were extremely happy to receive medical support and checkup. They were thankful to the reflexologists who gave them information on symptoms of some diseases as well as the cure or methods of minimization and the doctors who prescribed medicines for other.