On 26th of June 2019, the team of 3 members from Nepal Jesuit Social Institute went to Benighat Rorang Rural Municipality-6, Dhading for Foundation Stone Laying Ceremony of Shree Robang Basic School. Levelling and site clearance has already finished and now the reconstruction of 2015 earthquake affected school has begun.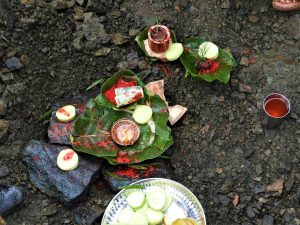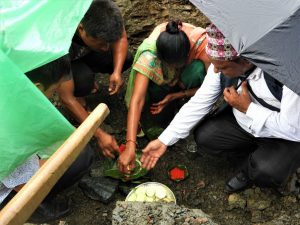 A total of 28 people were present to support the cause including teachers, School Management Committee and esteemed chief guest, the representative from Rural Municipality Mr. Maniraj Gurung. Some of the students also gathered to attend the program. Due to heavy rain, the ceremony was very precise and started from 12 in the afternoon. Chief Guest, Mr. Bhim bdr. Aale Magar (Chairperson of SMC), Principal and NJSI dignitary staff laid the foundation stone.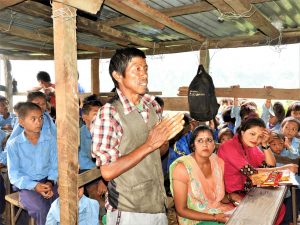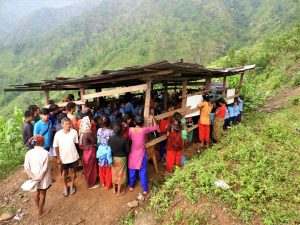 The new building will spread out on double stories level of four classrooms with ample of space for educational development of the students. The School Management Committee and parents expressed their gratitude and hope to NJSI for all the support. The project is financially supported by Xavier Network.