After signing the MoU between the Nepal Jesuit Region and the International Federation of Fe y Alegria in November 2022, this was the first invitation to NJSI to participate as a developing member of the Federation of FeyA. Even though We were invited by Entreculturas to participate in two world conference of FeyA at Madrid in the preceding years, this was the first time NJSI took part in the assembly held in Columbia for the board of directors and the and the national directors. Fr. Roy Sebatin, SJ as the National director and Fr. Agustus Ekka, SJ as the delegate had the privilege to participate in the Assembly from March 21st to 24th, 2022.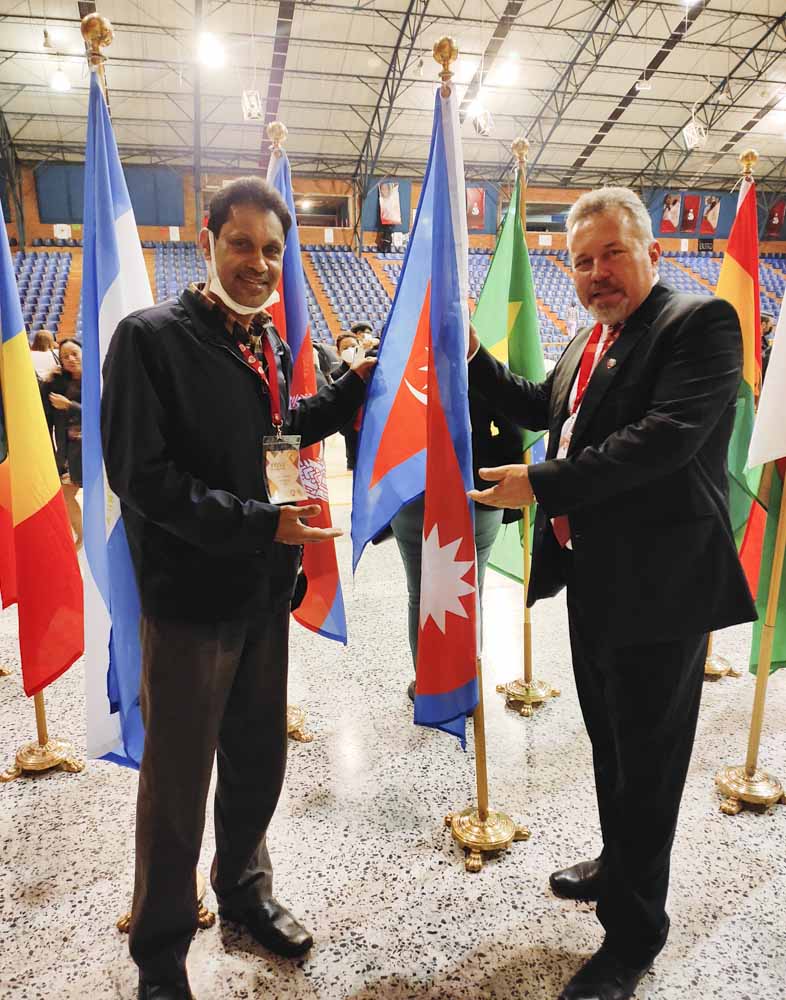 This was a unique experience for us to know the people involved in the Education Improvement program in Latin America, Africa, East Asia and Europe. There were many Latin American countries with similar socio-Political situation like that of Nepal. Fe y A with the 50 years of the experience has developed remarkable strategy and modules to work in collaboration with the local government and bring quality education the rural and urban population that are poor and marginalized.
We also had the opportunity to visit many Fe y A schools in Columbia, well-furnished with educational infrastructure and curriculum. The remarkable even of the Celebration of the 50th anniversary of Fe y A Columbia was colored by the Eucharist and the felicitation. It was a great joy and heart warming to see the Nepali Flag was brought in with other countriesdd and placed in the hall for the first time.