Bahrabise, one of the municipalities in Sindhupalchowk district serves as a hub for various governmental and non-governmental organizations, banks, schools, colleges and different corporate institutions making it one of the busiest market places and Shree Sarada Secondary School is considered to be one of the best schools in Bahrabise. The school is infrastructurally well equipped and well managed which also delivers quality education and is active in extracurricular activities.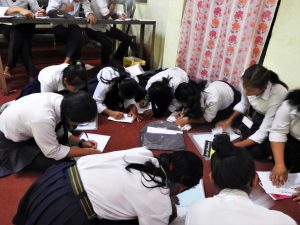 The Personal Development Camp took place on 18th August, 2019 in the same school benefitting grade 9 students with altogether 72 students. The first session was on "Critical Thinking" and later carried on by "Higher Studies Education and Scholarship" session. Meditation and various games were organized for the students to ease their minds and environment. On the second day, students were revised about previous day topic which was then followed by awareness about different types of vocational trainings and education provided through CTEVT and various processes, requirements and scholarships to enroll in CTEVT. For the closing session, participants were handed over certificates and gift followed by a group photo. On the third day, presentations and discussion on proper parenthood and scholarship was delivered to 2 parents along with information on the works of NJSI in the area. The session ended with good remarks sharing and distribution of lunch.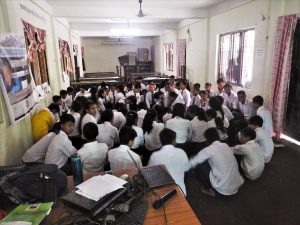 The sessions was very effective and informative. The parents were also keenly involved about knowing how they are treating their children and how should they be treated. They also wanted to know how their children perfomed during the program and their activities. The students were very glad the program was organized at their school and they also hope to attend similar programs in the future. They were also happy about the information provided. The students loved various facts, stories and games related with the topic of the session.