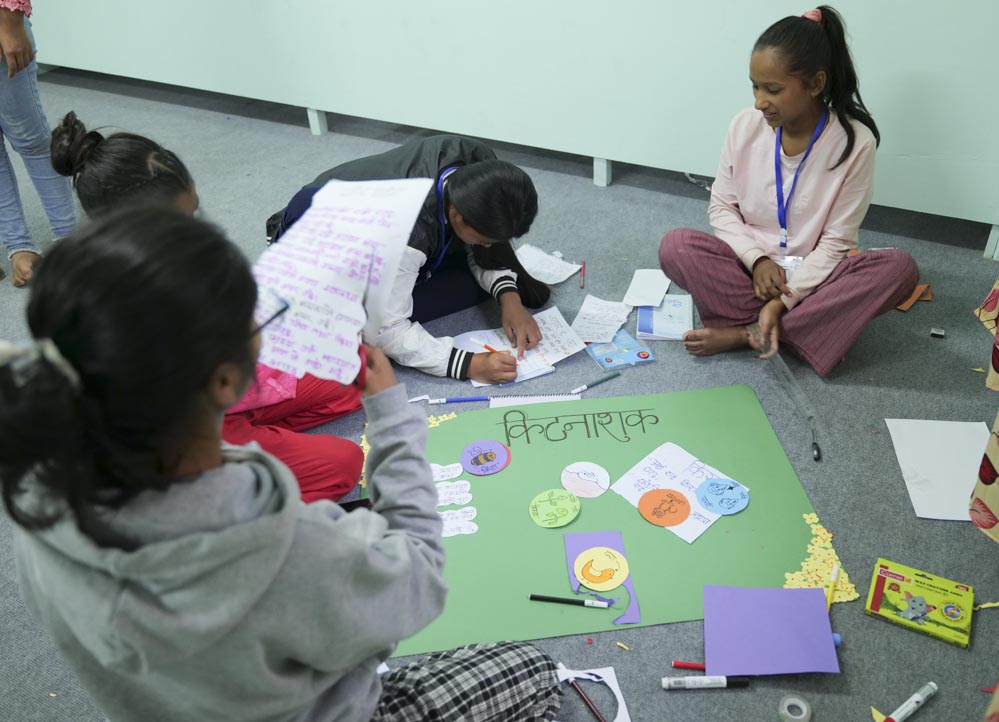 A combined school Eco club meet and a Personality development camp was held at Kavre Regional Centre. The program was for three days from 5th to 7th April, 2022 And 35 children from nearly 10 schools participated in the program.
The Eco-meet was focusing on the dangers of the use of pesticide in Agriculture. The students were given inputs by Mr. MC Pereira, the agriculturists on our team led the sessions. The Personality Development program was initiated by Fr. Roy giving the session of the self-discovery and identity establishment with exercises on Critical thinking. Fr. Mathew gave training on time management and professional student behavior.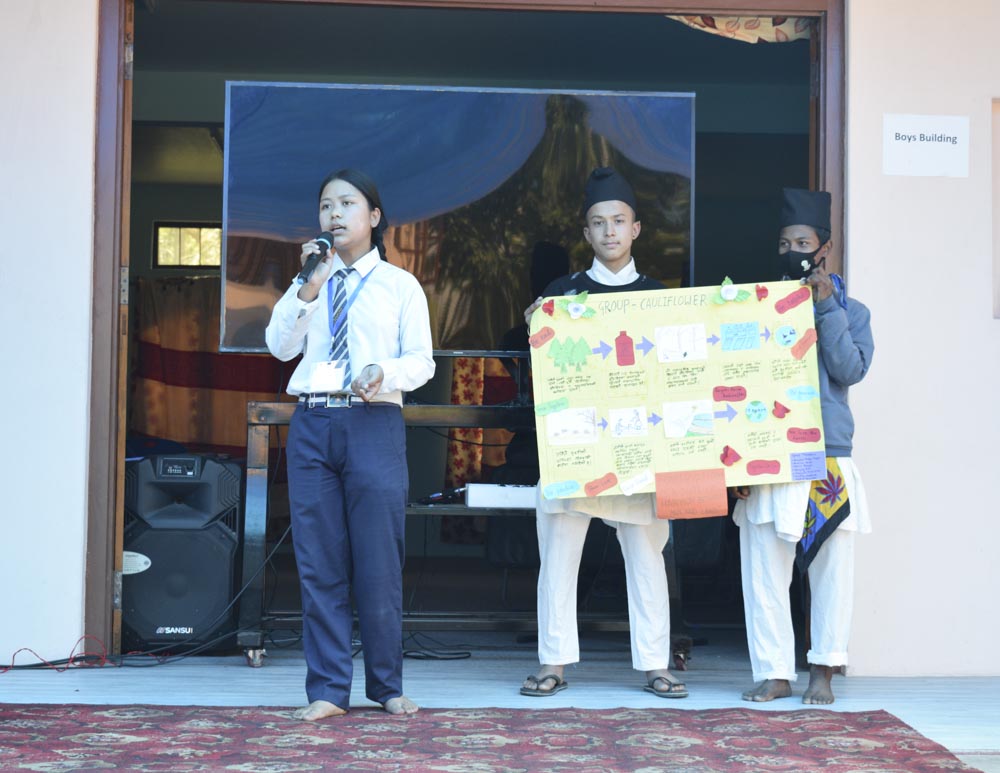 The students they had discussions and chart preparation based on the theme of Pesticide use and its dangers in Agriculture. On the final day the participants presented their findings in chart form to about 100 students came from the nearby schools as audience. The final day, the local government representatives and the director of the agricultural department Mr. Ishowr was present and gave inputs to the student participants. The students were accompanied by the teachers.
Six volunteers from St. Xaviers College came to help the students and did a lot of help inorganizing and conducting the various items of the program.