Every year Christmas is celebrated commemorating the birth of Jesus Christ, observed primarily on December 25 as a religious and cultural celebration among billions of people around the world. Nepal Jesuit Social Institute planned to celebrate the occasion by inviting special children from Social Service Center and Aruna Bhawan. On Christmas eve, short and full of entertainment program was conducted for the children.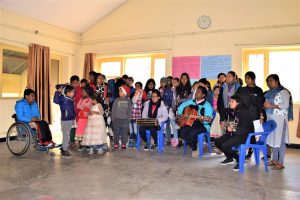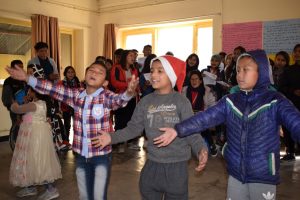 The day started with decoration of Christmas tree and Crib. The special children performed carol and received gift from NJSI. They also danced and sang song. A special surprise for our Director of NJSI was planned and soon after carol, team celebrated his birthday by cutting cake. Later, children watched some dance videos until the food was ready. Finally everyone enjoyed delicious food and the celebration was over.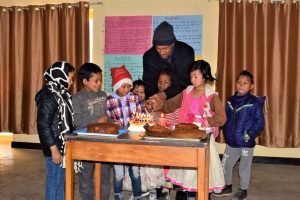 The children were very happy and dancing all around. These charming angels made the day more special. Each of us enjoyed the day to the fullest as it was a double celebration. Smile was constant. It was a beautiful day indeed.