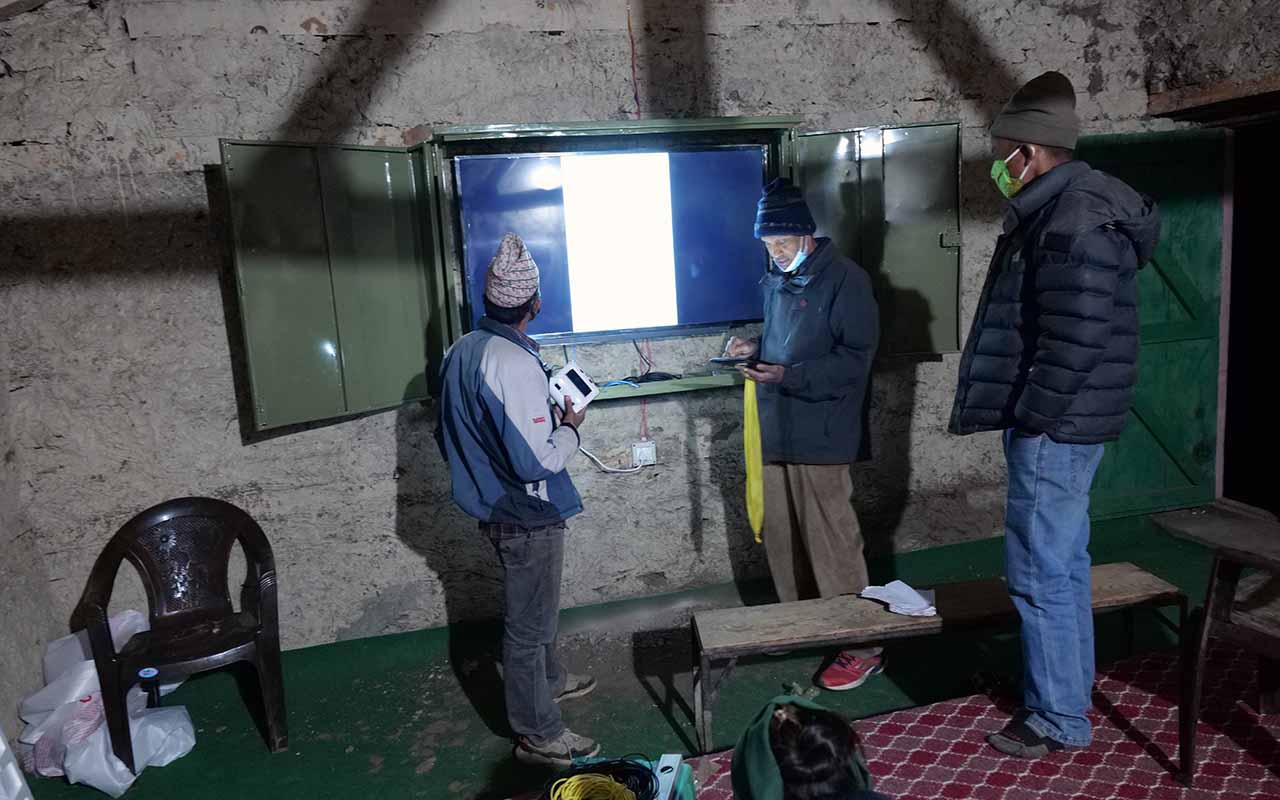 Humla is one of the farthest least developed far western districts in Nepal bordering with China. Karpunath is the village where the Mandara High School where  NJSI took the chance of establishing the Education Smart hub. There are no connecting roads reaching to that location from the major highways of Western Nepal. The only way to reach there was to take a flight to Simikot, the nearest Airport and Headquarters of the Humla district. Fr. Roy Sebastian, SJ lead the team including Kamal Shrestha and Ramhari Tapa Magar carrying the 55 inch android television, the TV box, the educational tablet and the necessary tools for the installation.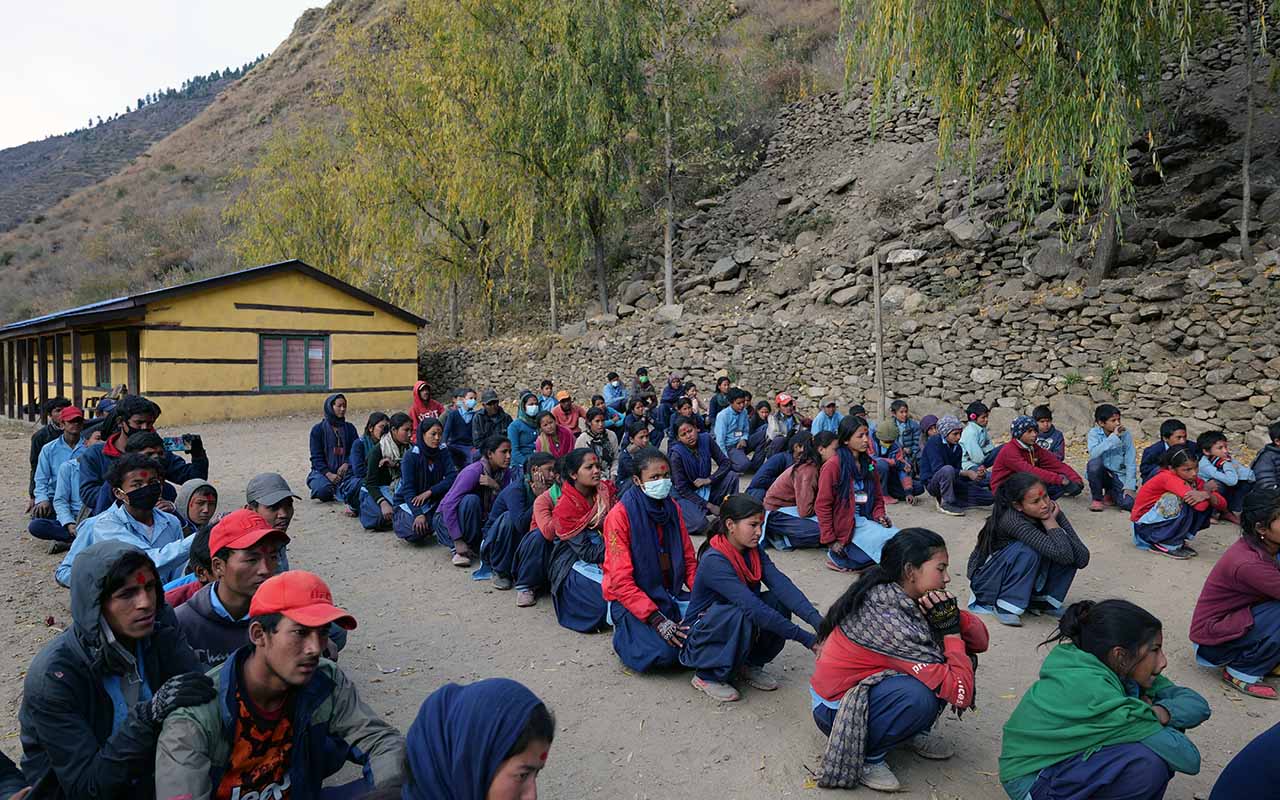 The journey took about 1:15 hours of flight in a local aircraft that went between the hills with only three of us as the passengers. (They were going to get a group of Buddhist monks who had chartered the flight.) There was about 45 minutes of vehicle ride from the airport this was followed by a walk of nearly 2 and half hours.
Mandara school educate children coming from 3 to 4 hours of walk away. Therefore the SLC students stay back in the school in a small hostel like facility where they cook their own food and eat before attending the schools. Ethnicity of the school is comprised of 202 students in total
The parents are agrarian folks and have goats and cows as major investments.
Due to the unwarned snow fall, the team had to stay back in Simikot for a couple of days before they could get a flight back.