8th of March, International Women's Day is an annual celebration all over the world to celebrate and acknowledge womanhood and their contribution in the society. Throughout these years, the world has witnessed a significant change and attitudinal shift in both women's and society's thoughts about women's equality and emancipation. Sticking to the motion "Balance for Better", theme of this International Women's Day 2019, gender mainstreaming in socioeconomic reformation has been a crucial focus of Nepal Jesuit Social Institute.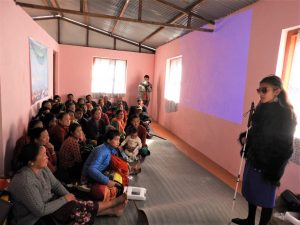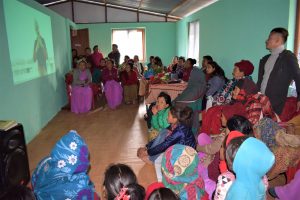 To celebrate Women's Day, we went to two different places; Haibung, Sindhupalchowk and Tinkanya, Sindhuli. Along with NJSI team, visually impaired representatives from Bright Star Society and Blind Rocks also joined in the celebration. 34 people in Haibung and 39 people in Sindhuli gathered together for the program. The program started with welcome speech by locals. It was then followed by interactive games which made them open up and participate with full enthusiasm. Representatives from both of the organization gave motivational speeches on how they managed to rise despite of their inability to see. Video presentation and quiz were the main activities where they got to learn many facts about women and empowerment. The program was filled with poem, songs, dances and happy faces while returning home with determination to step up for equality.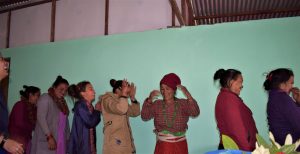 Both of the places had engaging and enthusiastic participation. NJSI will continue to dismantle such stigmas by creating opportunities for women to utilize and outshine their potential, and prove themselves.