For the development of the marginalized and vulnerable people of Dhading, Dolakha, Kavre, Lalitpur, Ramechhap, Sindhuli and Sindhupalchowk, construction of Regional training center has started. The center will have ample of space for multipurpose training like Tailoring, Beautician, Electrical, Computer, Mason and Model farming.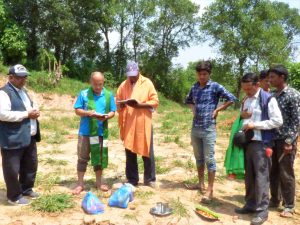 On 6th of June 2019, the regional superior of Nepal Jesuit Society, Fr. Amrit Rai S.J, regional director of Nepal Jesuit Social Institute, Fr. Arulandam S.J and dignitary staffs went to the site located in Panchkhal, Kavrepalanchowk where Fr. Amrit did the blessing of the land.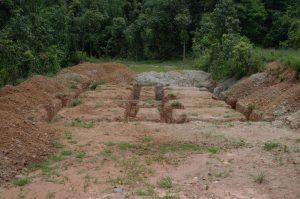 Nepal Jesuit Social Institute is planning for sustainable agriculture practice for which model farm will be a great help. It is a farm designed to research and demonstrate improvements in agricultural techniques and efficiency. NJSI will be giving agricultural training in the center itself for which the work has started from 1st of July. Model farm will help to improve economic, food and health security of the people through increasing the volume and variety of agricultural production. It will also help to create job opportunities by improving the access to the market and irrigation and conducting trainings for livelihood programs. The construction is going on a full pace and the regional training center is expected to be completed within a year.