Differently abled people are perceived in several ways. Some view them as spiritually cursed and some take it as natural phenomenon. Most of the differently abled people have to suffer myriad of challenges in their day to day life. They suffer range of complications during in their day to day life including physical, mental, educational, health but mainly economic. Society, institutions, government and even their own families at times, choose to disassociate themselves from people with disability. But there are exemplary people who have chosen to stand against all odds life has served them with and have risen much stronger than the rest of the world and Possible Life Center happens to be home to many of them.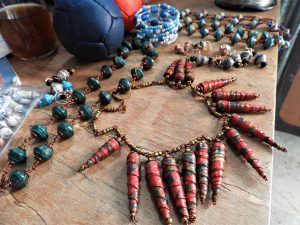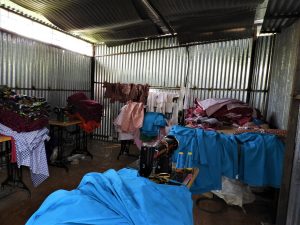 This institution is situated at Lolang-4, Milanbasti, Balaju, Kathmandu and formed by same people who were once discriminated by society because of their disability. They have been running the center since 2072 B.S and altogether 13 people work together to inspire other people at present. They make and sell attractive handicrafts like Jewelry made from paper, Balls, Cloth item etc. They have skills to produce handicraft items however cannot afford resources and materials. So, Nepal Jesuit Social Institute economically supported them to buy materials like cotton and velvet clothes, cutting machine and threads which they have requested for to make various cloth items such as Maternity gown, Tops, Bhoto and Daura for children, Water proof bags, Petticoats and many more. On 12th February 2019, they received the amount and bought required materials.
This help is a milestone for developing their entrepreneurship for which they are thankful towards us.