"The team of NJSI taught our students morale we were unable to pull together for last ten years. They have comprehensively addressed the importance of morality, personal development using practical, behavioral, environmental and skill developmental approach", says Ram Narayan Shrestha, the principal of Azad Secondary School while sharing his feedback on the three days Personal Development Camp conducted at the school on 28th, 29th and 30th of July 2018.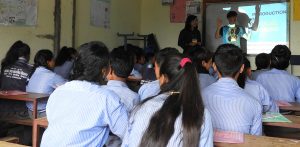 Self-Development Camps has been one of the fruitful educational intervention showing immediate impact of the action on the students and school. Students responded that now they can identify their own strengths and interests, different career and scholarship options and critically think about their aspirations. A student of grade 10 Jayandra Prakash says that after learning about various career options, he now wants to become a Social Worker.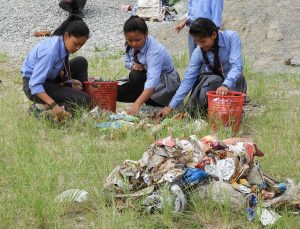 One of the interesting segment of the camp was formation of Eco Club and school cleaning campaign as the first project of the club. Students collected piles of plastic and other rubbish from around the vicinity of the school. Another Eco club was also established in Maha Laxmi Secondary School, Lalitpur on 3rd August 2018. Students are given the responsibility to lead the club to preserve environment around their schools and community. A student of Azad School, Santosh Bhandari says, "I learnt to conserve rare plants and animals and will protect the environment from pollution and share the knowledge with other people as well".
The facilitating team was awestruck with the enthusiastic participation of the students. With proper guidance and platform, they can convert their potential into meaningful impact.