Due to 2015 earthquake, Sindhupalchowk district had caused prevalent damage and Helumbu Rural Municipality is one of the most affected area. Shree Jay Bageshwori Women's group is one of the inspired group in Mahankal sera, Sindhupalchowk which is working for women and community development by saving money and conducting welfare activities. They have successfully gathered more than 450 members in the group. These active and inspiring women did not have a place to conduct meetings or gather for a social cause so, they had to rent a room which was so small for that number of group. To conduct meetings smoothly, they requested NJSI for a women hall and upon being notified about their problem, NJSI decided to help them.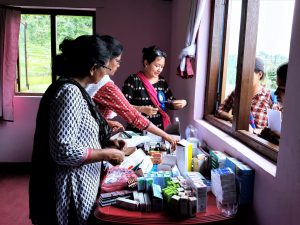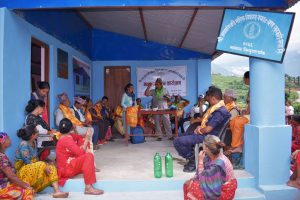 The grand inauguration of this multipurpose activity center was done on August 4, 2019 at 1 in the afternoon. Along with NJSI team, Navjyoti Center and 2 doctors joined for the medical camp which was planned to conduct after inauguration ceremony at the same place for the same beneficiaries. Ceremonial welcome was accorded to NJSI team, Government officials, Navjyoti center team, Doctors and special guest with women lined up with khada. Thereafter, all the dignitaries proceed to their respective seats and the program was on the go. Fr. Arul, Ward Chairperson Mr. Raj Kumar Lamichhane and special guest, Indra Maya Gurung light the ceremonial lamp, cut the ribbon and unveil the plaque. The handing over the newly built women activity center was done by Fr. Roy to Harimaya Lamichhane, Chairperson of the women group. The speeches from all the guest and government officials marked the end of the ceremony. Altogether 75 people were present in the celebration.eral checkup. Medicines were distributed freely as prescribed by the doctor. The number of beneficiaries increased to 120. The Locals were very happy and grateful as well for conducting the health camp and requested for further events as well.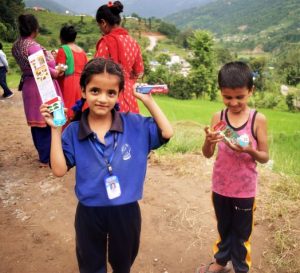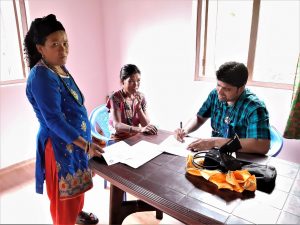 Both of the program was funded by Missio Achen and in collaboration with Navjyoti Center. For the sustainability and better impact of the medical intervention, regular and frequent health inspection is suggested.